Mathematics
Mathematics helps the children to learn problem solving skills.

Literacy Program 
Literacy Children who have more than one language skill, are more socially developed. Here at Kids Zone we make children introduced to vocabulary by  in books from infancy, singing songs and games.

Writing Program 
Writing is introduced to children at Kids Zone to enhance their hand eye coordination and introduce children to lines, curves and letters. It  give children proficiency in fine motor skills.

Science 
Science helps children to expand their curiosity. Children are exposed to natural science . in this children learn about plants: their life cycle; human body, animals etc.

Visual Arts 
Creativity helps children learn their imagination. It teaches children take the pride of their creation and gain self confidence among them.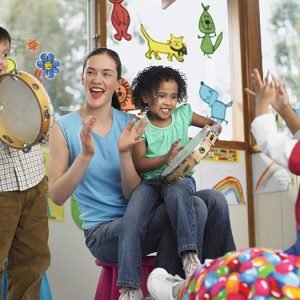 Music & Movement 
Music & Movement  Helps children learn through play and music. It is introduced through storytelling, drama and songs.

Dramatic Play 
Dramatic Play Children learn their social skills and enhance their imagination.It teaches children the skill of sharing and caring among children.

Yoga
Yoga makes children develop their gross motor skills make children learn concentration and balance and get flexible. It also teaches them to gain self control , good communication and listening skills.

Physical Education Program 
Mathematics helps the children to learn problem solving skills.